Halemaumau Crater has grown exponentially, from 12 acres just a few weeks ago to more than 90 acres today.
U.S. Geological Survey Hawaiian Volcano Observatory geophysicist Jim Kauahikaua says a similar phenomenon occurred during the last explosive event back in 1924.
"The current Halemaumau was formed by explosions in 1924. Previous to the explosions, Halemaumau was half the diameter that it is today. We're seeing many aspects of 1924 over again, and one of them is the winding of the actual vent down to whatever is down there," he said.
Scientists say with no lava to provide resistance, along with dozens of earthquakes every day at the summit, the walls of the crater are caving in. All that rockfall is adding to what could become more projectiles flying back out of the crater in future explosions.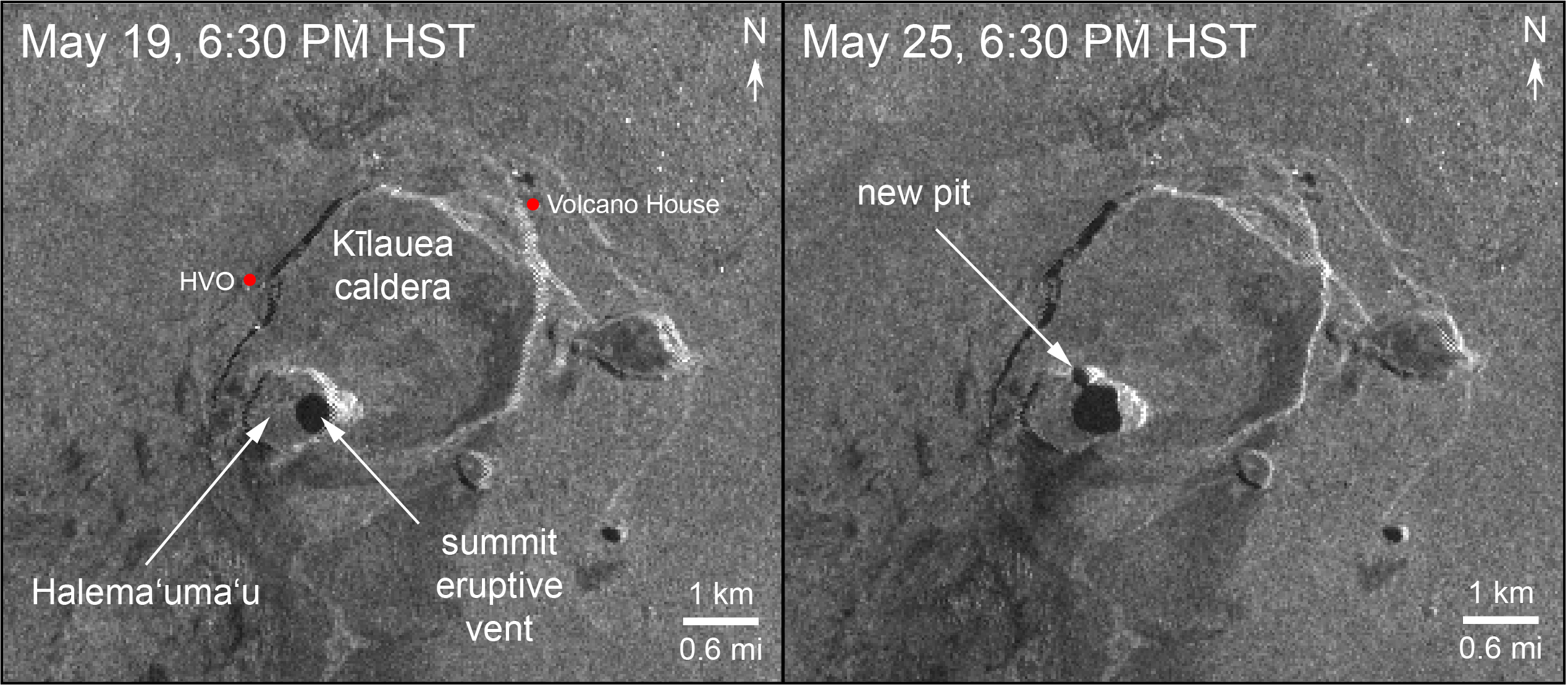 With more data comes an evolution of theory, including the idea that all these summit explosions could be fueled by gas, and not steam, as scientists originally thought.
"Our senior geologist, Don Swanson is looking at all that data. He's beginning to think that maybe the steam blast idea was not quite accurate, and that's causing him to look back at 1924, when they had far less instrumentation or analytical capabilities, and thinking 1924 wasn't a steam blast either, that it was the same mechanism, more like a gas pressurization, amd expansion, explosion. There are instrumental measurements that contradict that so as science goes on, we keep asking questions," Kauahikaua said.
Monday along saw two significant explosions. One at 4:35 a.m. sent ash roughly 10,000 feet above sea level, and another at 6:30 a.m. prompted ash to reach 12,000 feet above sea level.
"There's a lot of new magma left over from that lake in solid bits in the veneer of the walls and at the surface. So whatever we see coming out in the explosions now, if it has the look of fresh lava, we have not developed a test yet to figure out whether it's some older stuff that just got blown up by the convection of air or whatever is happening in there, or whether it's some evidence of molten lava that's solidified from below," Kauahikaua said.